waisted blazer in BB check
Slim cut jacket in petrol black bb check.
This jacket is made of a beautiful wool.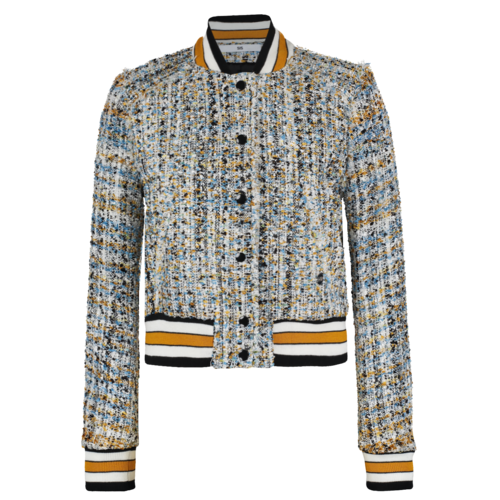 college jacket from tweed
Article code
SS20 405-Q-XS
Stylish bomber jacket.
Made in a multicolored blue, yellow tweed.
Material: 60%PL 40%VI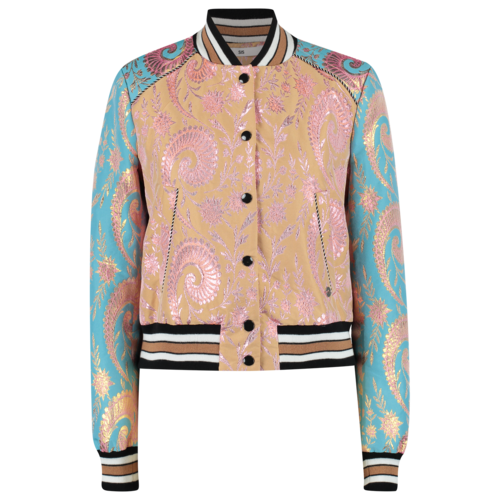 bomber jacket with glossy jaquard
Stylish bomber jacket
Made from woven jacquard.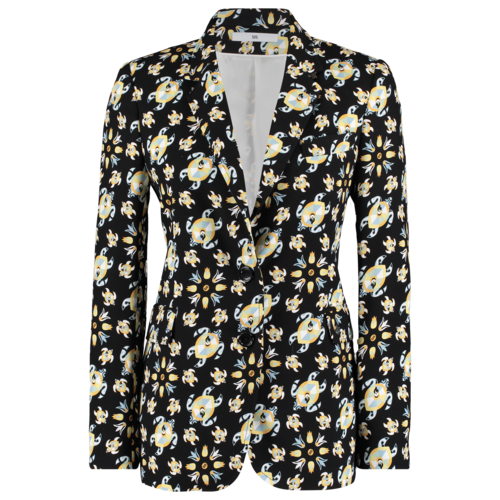 fitted jacket with print
Article code
SS20 403-M-XS
Stylish slim-cut jacket.
This jacket is made of viscose with a self-designed print called "turtle".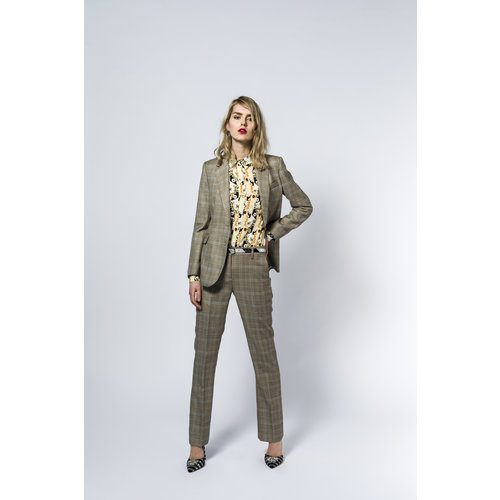 checked waisted blazer
Longer checked wool / linen jacket in an olive green and blue color scheme.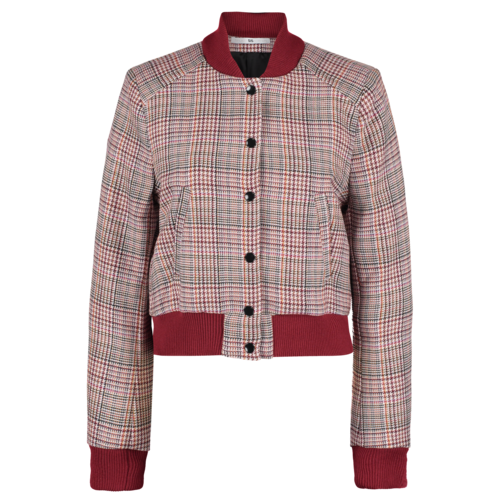 checkered wool bomber jacket
A beautiful bordeaux red pink checkered wool jacket. Closure by means of press studs.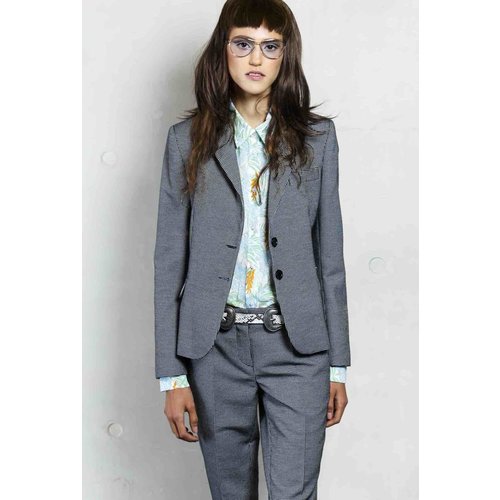 blazer in pequet check
Stylish jacket.
Jacqard black and white pequet check.
This jacket is made from a beautiful cotton blend.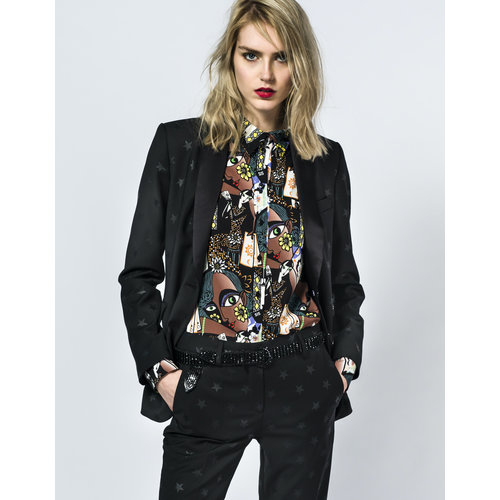 smooking blazer with woven star motif
Black tuxedo jacket with star print.
Made of 100% wool stretch lycra.
This material is 100% natural.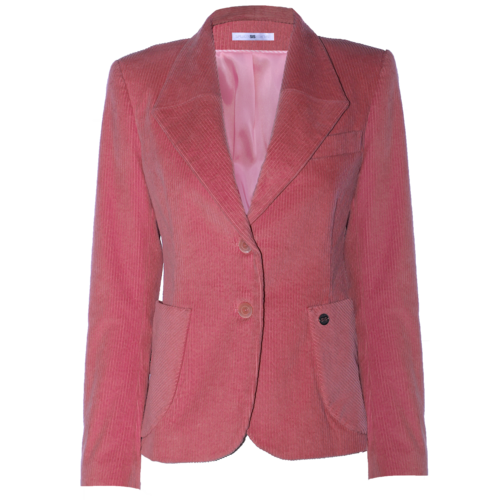 corduroy blazer
Rose corduroy jacket in cotton and lycra.
Beautifully designed lapels with diagonal rib.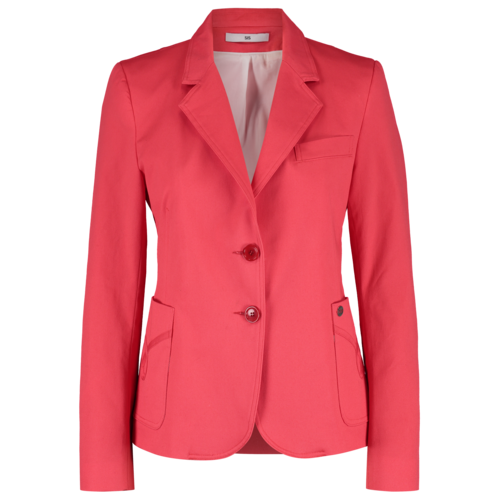 fitted blazer
Article code
SIS-SS18-401-AB
Beautiful coral red jacket.
Beautiful decorative stitching on the pockets.
This jacket is made of cotton and lycra
fitted white blazer
Beautiful long white jacket.
Made of supple rayon.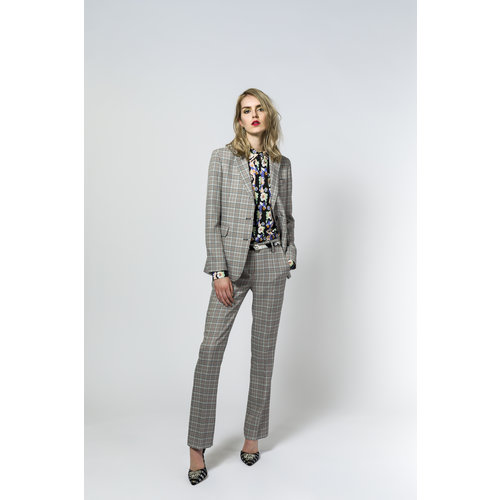 checked waisted blazer
Longer-cut jacket Made of supple, comfortable fabric.